Transfer of the East Africa Section

01/12/2020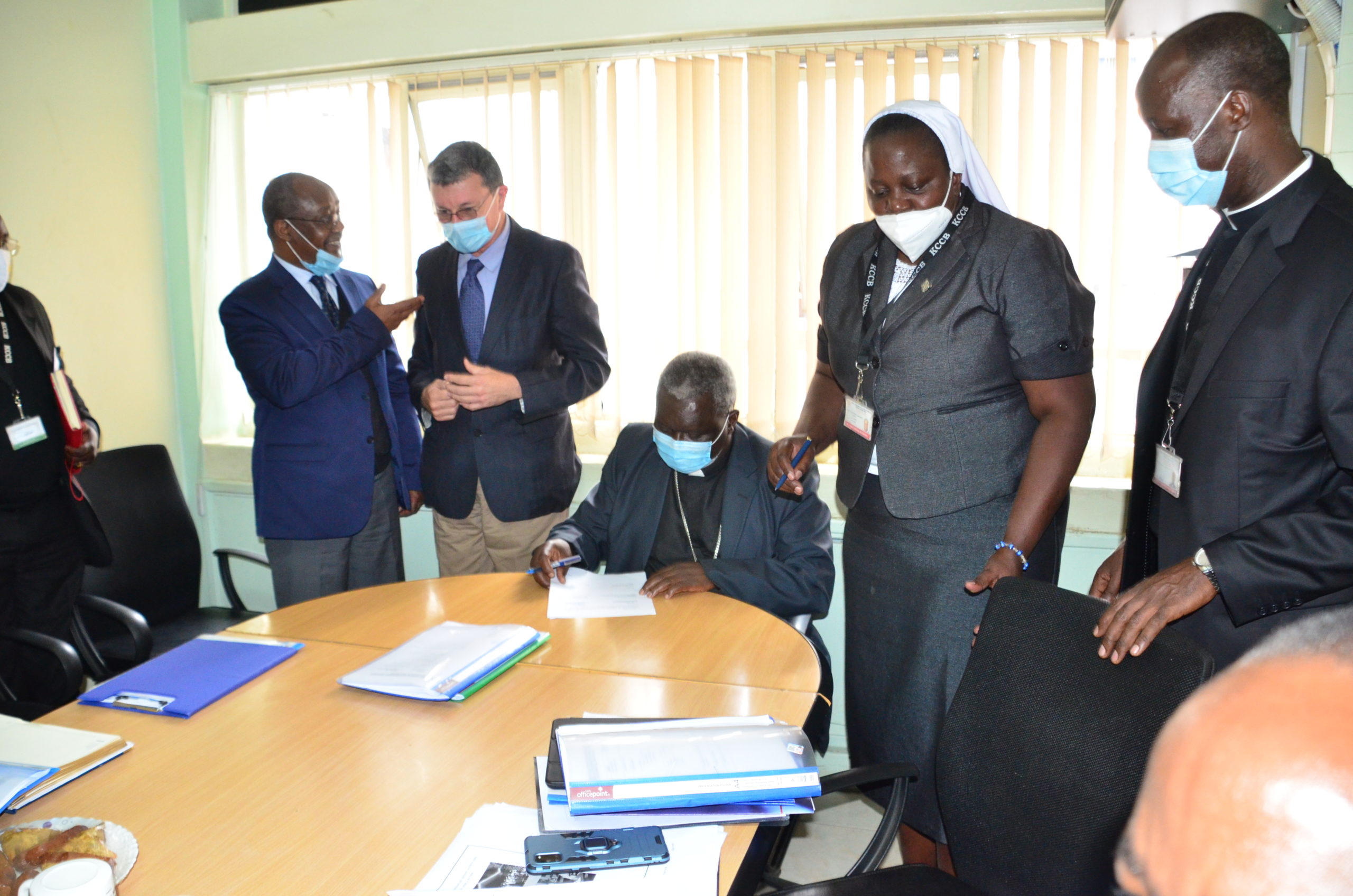 The Marist Brothers of the Province of Africa East Central (PACE) have officially taken over the delegation of management of the IMS East Africa Section. The ceremony of the Section handing over took place in the presence of Bishop Anyolo, President of KCCB, Father Rono, Secretary General of KCCB, Brother Kalisa, PACE Provincial Superior, Brother Grageda, PACE Secretary General and Sister Joan, Manager of the IMS KCCB Section.
Since 2008, the Kenya Conference of Catholic Bishops (KCCB) has been carrying out the mission in a very good way, filling the need for health coverage for dioceses and religious institutes, mainly in Kenya.
The offices of the IMS Section are still located in Nairobi and the management team remains the same (Gladys and Paskal). The Marist Brothers will be keen to continue the mission of solidarity towards the 6,900 current beneficiary members, while seeking to offer IMS assistance in all the countries of the region.