The Steering Committee of November 2019

15/11/2019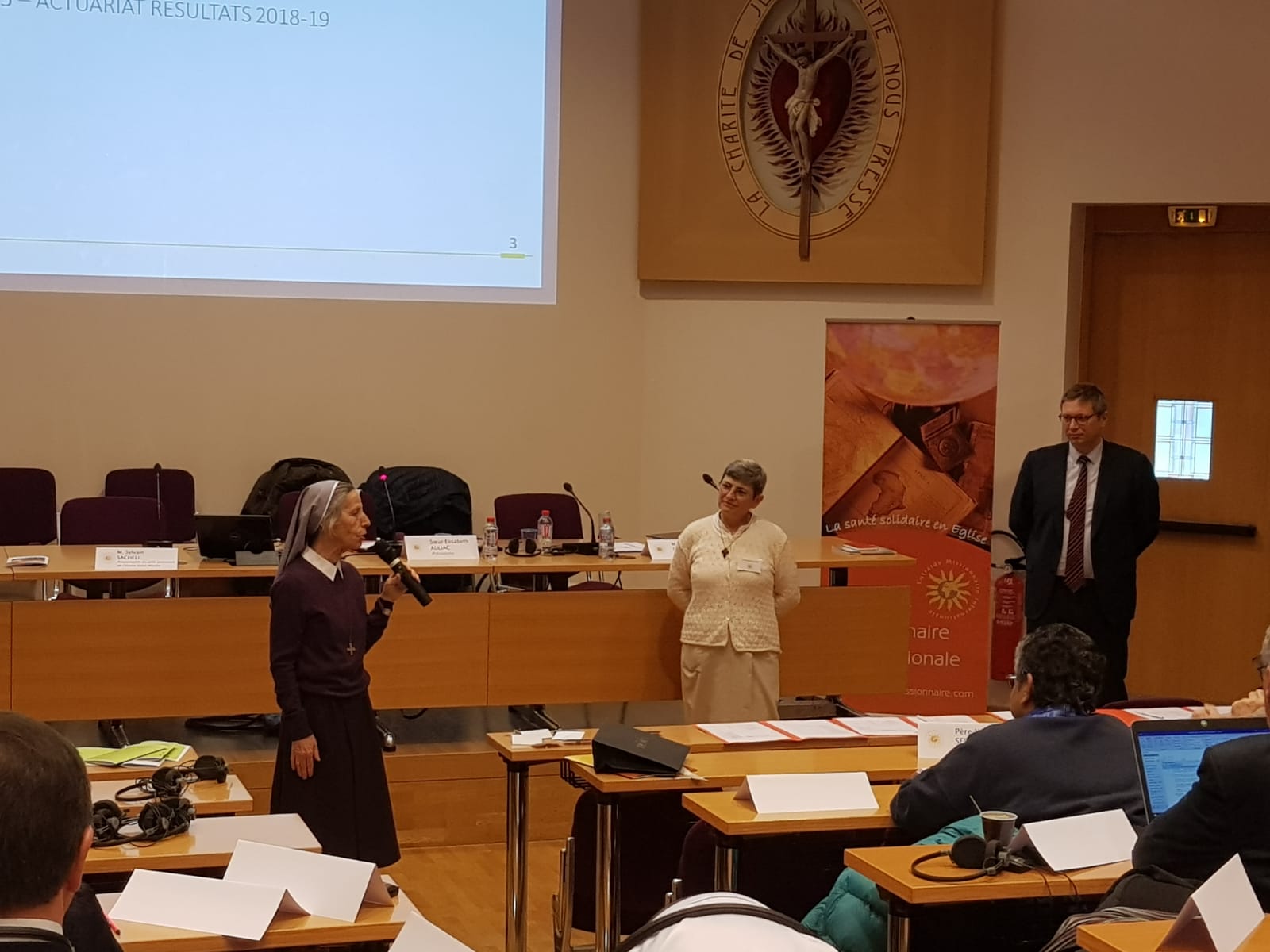 The 14 directors of the Steering Committee of the IMS met in Paris on 14 and 15 November 2019. As every year, this meeting is a privileged moment of exchange, in the presence also of the members of the commissions, as well as the persons in charge and the secretaries of Section during the first day. "We represent 3 continents, a small piece of the World," said Sister Elisabeth Auliac, President, in the introduction.
The representatives of the Sections shared with the administrators their field experience and the activities of the past year, without forgetting the difficulties encountered and the paths of evolution.
On this occasion, the assembly welcomed the considerable work carried out by Sister Tecla (Head of East Africa Section) and Sister Charo (Secretary of Central Africa Section) who leave their service within the IMS. Their journey and their commitment were traced with emotion and they were warmly thanked.
The floor was then given to Sister Joan and Sister Marie-Anne, their respective replacement, who introduced themselves.
During these two days, the Steering Committee studied the activities of the Office, the accounts of the Association as well as the work of the actuaries.
These stages allowed to exchange on the important topics of the IMS and led to the vote of the resolutions (revision of the texts, management of the Sections, closing of the accounts, assistance, balance of the Association).
Appointment was made for the next meeting of the Steering Committee in June 2020, followed by the General Assembly.