New IMS groups

16/03/2022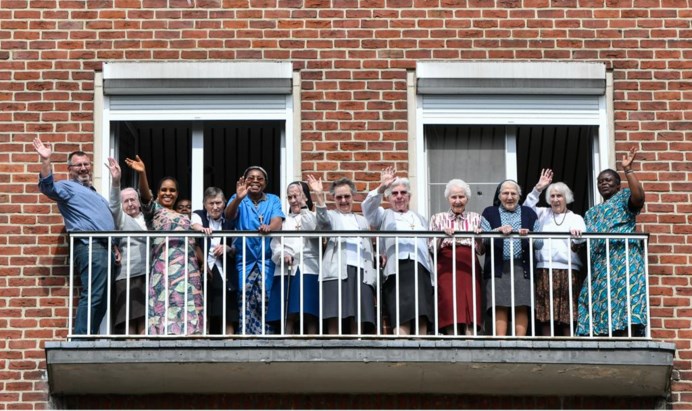 The Sisters of Providence of the Immaculate Conception
At the end of 2021, we were pleased that the community "Association Fraternelle Internationale (AFI-ICA)" joined the Belgian section. Its Belgian leader is Mr Augustin Karenzi.
The International Fraternal Association was founded in 1937 by Yvonne Poncelet, a Belgian woman inspired by the example of Fr Vincent Lebbe. Convinced that Christianity must be integrated into the cultures where it wants to take root, he called on the missionaries of his time to be Chinese with the Chinese, an idea that gradually spread throughout the missionary world. One of his collaborators, André Boland, brought the idea to Belgium, where Yvonne Poncelet and some of her closest friends adopted it with enthusiasm.
They discovered their vocation as lay people in different mission places around the world, being as much as possible part of their new country and culture, serving the local Church.
We invite you to discover their story on their website (http://www.afi-ica.org).
In addition to the members who benefit from the IMS in the Middle East and Europe, they are keen to offer their members in Central Africa and Latin America the same kind of medical cover.
Despite some difficulties in transmitting data to the new platform, we are confident that everything will be back to normal soon.
A second group has also joined us. It is the Sisters of Providence of the Immaculate Conception, whose IMS leader is Mr Jacques Rosman.
It is 186 years since the Congregation of the Sisters of Providence and the Immaculate Conception – known as de Champion – was founded in Belgium.
Since then, the nuns have multiplied in the south and north of the country to take on various educational tasks. From nursery school to teacher training college, tens of thousands of pupils or students have benefited from their teaching.
Others were known by a particular home for the elderly or for a specific pastoral task.
Their founder was Jean-Martin Moyë, a French priest proclaimed blessed in 1954.
The Congregation of the Sisters of Providence of Champion have founded houses in several other countries: in Italy in 1854, in England in 1865, more recently in Ecuador, Colombia and Peru, and finally in Zaire, where they have been present since 1951.
They decided to join the IMS this year.