Meeting of the IMS West Africa Section with group leaders from the Ivory Coast

28/10/2022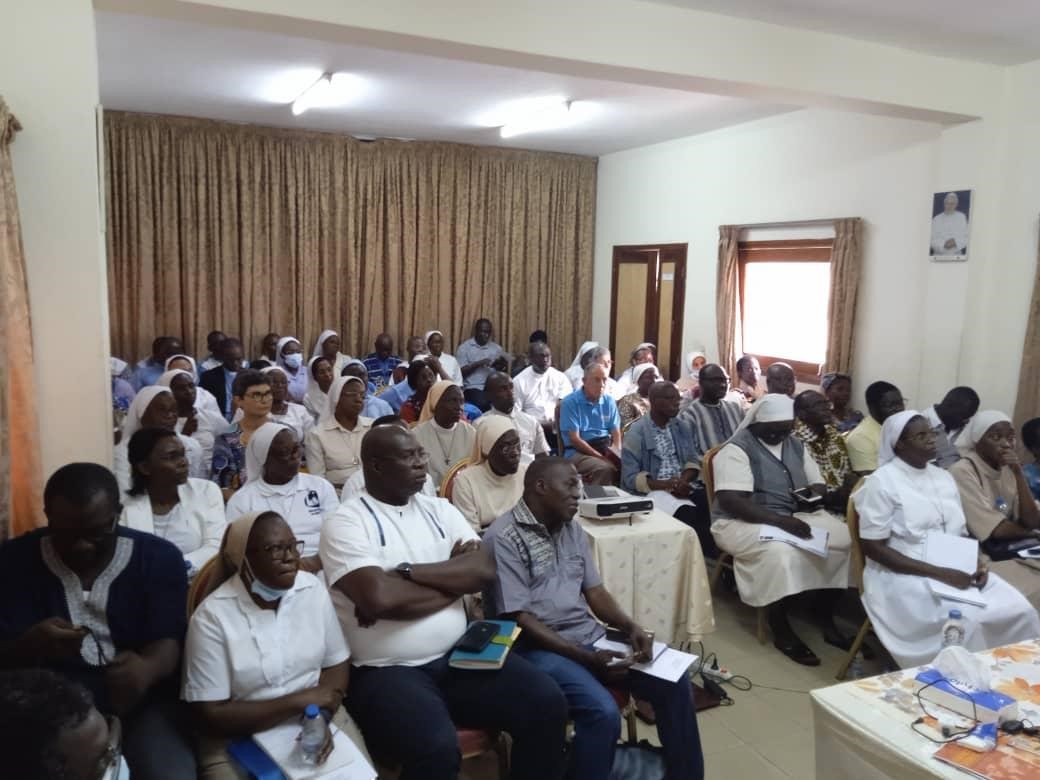 On 18 October 2022, the West Africa Chapter organised a training day for group leaders at the CERAO in Ivory Coast. The meeting started with prayer moderated by Fr SAGNA Célestin, Director of CCPM- CERAO.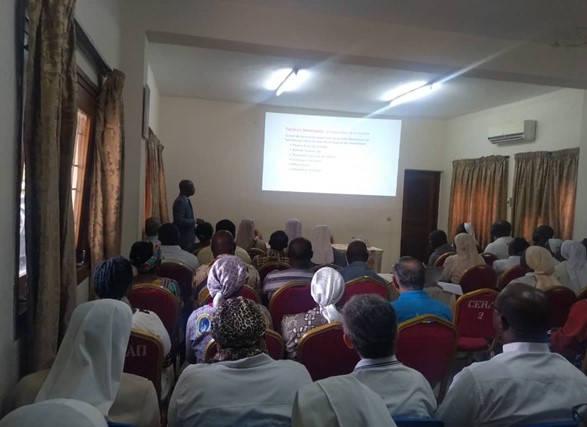 The first part of the programme was led by two doctors: Professor EHUI, Infectiologist, who spoke about viral diseases and Doctor SANGARE, who presented the different types of cancer. This was followed by a question and answer session.
In the second part of the programme Sr Eugénie DENA, Head of the Section, spoke about the IMS, its objective, mission and purpose and especially its development today. Sister DENA explained and clarified to the leaders the importance of the IMS and what it brings to the life of the local churches and congregations. She explained the 5 types of membership (Options) and differentiated between the Local Insurance of the IMS Association which remains confusing for many of the members. She raised the important points on the third party payment system, the social fund, the problems of reimbursements, the Commission for the reduction of contributions etc. Afterwards, she gave a projection and a detailed explanation of the headings on the Extranet-MSH tool currently in use as well as a visit to the EMI site.
Sister Eugenie DENA insisted and gave details on theIMS which does not change and which always remains IMS with all its objectives. MSH is only a partner who helps to develop the mutualist system, easy access to care wherever you are, no more long waits for reimbursements (from your home you can make your reimbursement requests directly on the extranet). After that, a question and answer session took place to better understand the IMS and its partnership with MSH. The meeting concluded with a little fraternal sharing.