Laity in the service of the Church, retirement ceremony

11/07/2022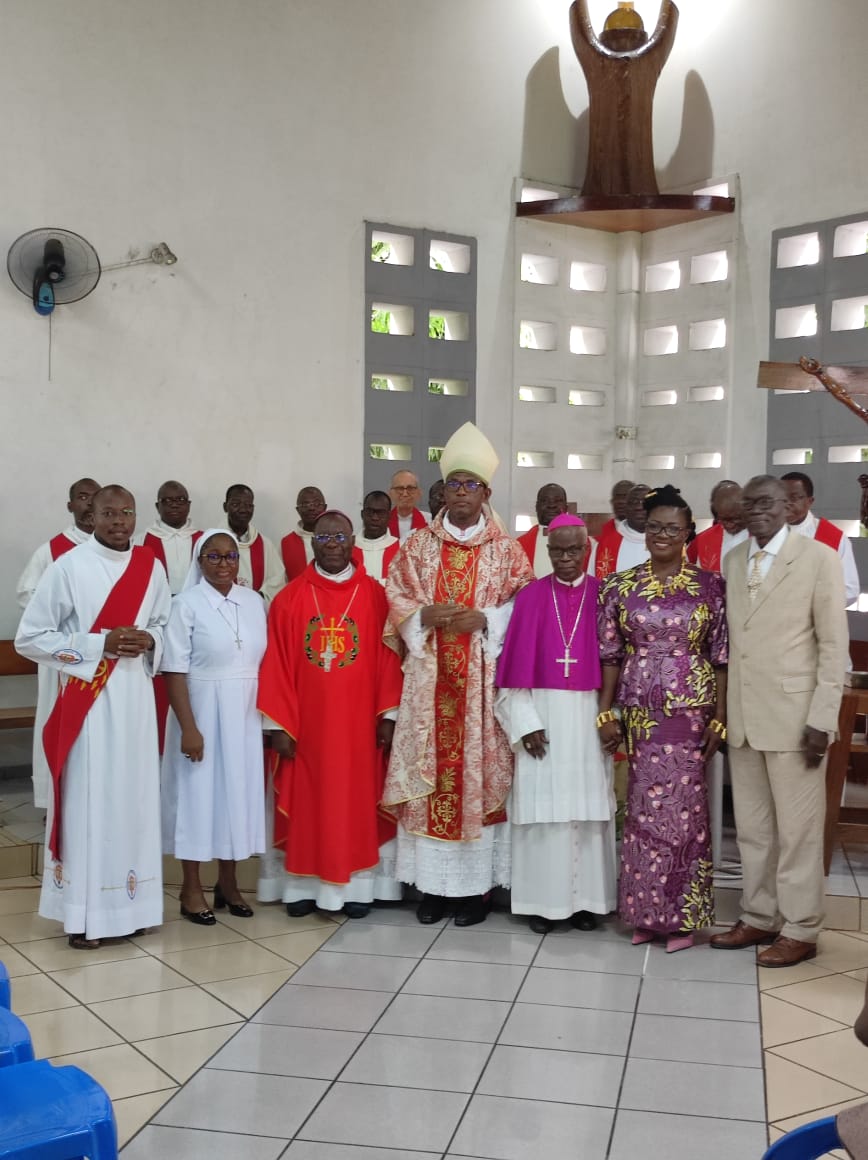 It was in 1991 that Mrs Marie-Laure N'GUESSAN ANGAMAN joined the offices of  International Missionary Benefit Society of West Africa located in Abidjan, Ivory Coast.
She was the first secretary employed and has remained faithful to her post for the past 30 years.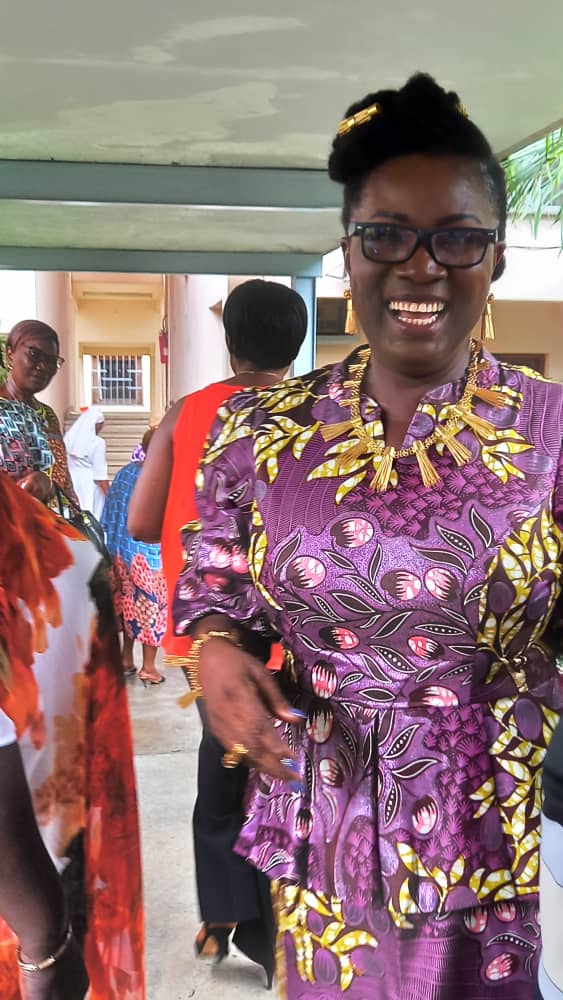 On 18 October 2021, she turned 60 years old and at the same time, she had 30 years of service which gave her the right to retire.
On Wednesday 29 June 2022, the West Africa Chapter office celebrated a Mass of Thanksgiving on the occasion of her departure. The mass was celebrated by His Excellency Bishop Gaspard BEBY GNEBA (member of the IMS Steering Committee, Bishop of Man) surrounded by his peers, His Excellency Bishop Boniface GBAYA ZIRI, Bishop of the Diocese of Abengourou, and His Excellency Bishop Maurice KONAN KOUASSI, Bishop emeritus of the Diocese of Daloa, all of Côte d'Ivoire.
In his homily, Bishop Gaspard appreciated the commitment of the laity in the Church by underlining these three points: Faith, Commitment and Fidelity, virtues that he recognised in Mrs N'GUESSAN.
Several priests, religious and group leaders were present to express their gratitude and appreciation to the retired woman.
During the celebration, Sister Dena Eugenie, Head of IMS West Africa Section spoke in a first speech to thank all the assembly for their presence despite the fact that it was a working day and especially to thank the new retiree for her good and loyal service to the structure during these years.
In a second intervention, she read the letter of thanks addressed by the President of the IMS, Sister Elisabeth AULIAC to Mrs. N'GUESSAN on the occasion of her departure: "We are with you wholeheartedly on this great day of celebration. You can be proud of the work you have done and in the name of the IMS, I wish to thank you warmly for these long years of faithful service and dedication to the members of our association. We wish you a long and peaceful retirement".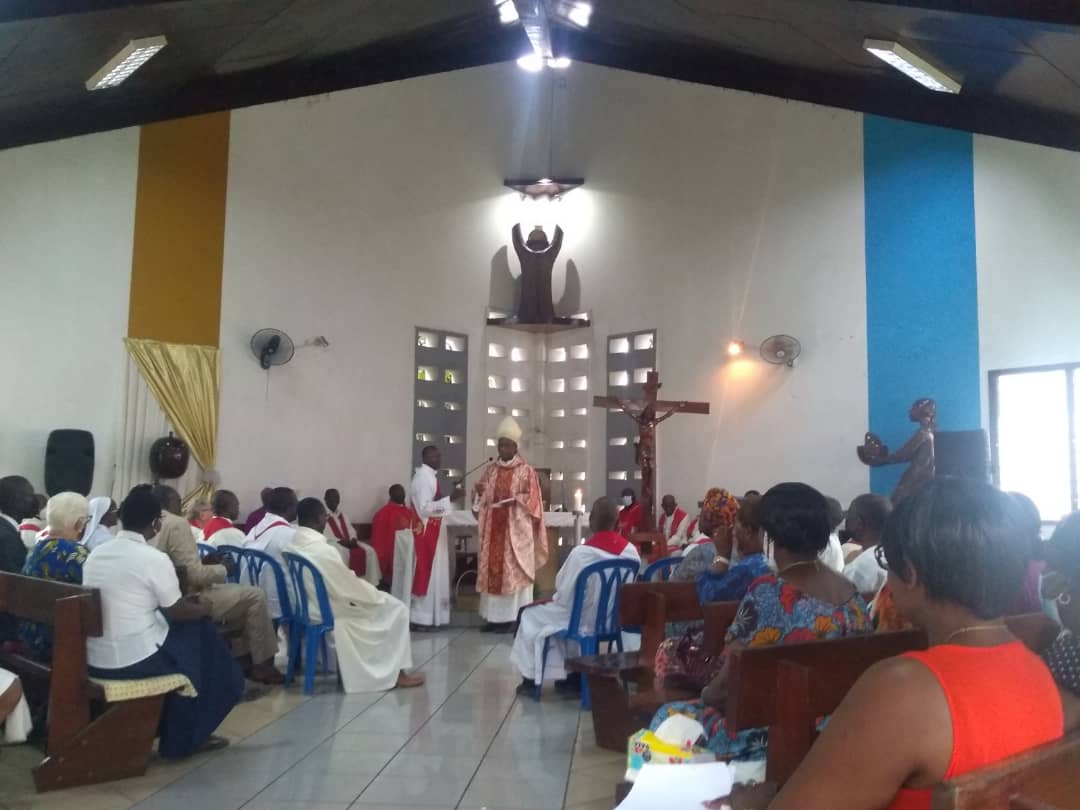 It was a beautiful day of joy and sharing, coloured by some dance steps.