IMS convenes its Steering Committee and Its General Assembly 2017

09/11/2017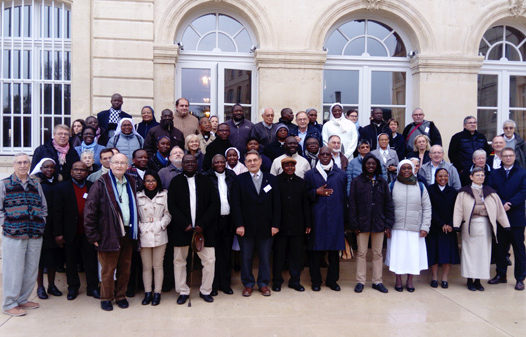 Traditionally, the IMS organizes its Steering Committee every November in Paris; tradition has been respected:
Meeting between the 7 IMS sections and the IMS administrators (8/11);
Meeting of the 14 members of the Steering Committee (9/11).
The Triennial General Assembly was also held this year (10/11), beginning with a speech by President Michel MENARD. A total of 75 chapter delegates, administrators, committee members and chapter managers came to participate from nearly 20 countries, with IMS Director General Jean-Noel DUSSART saying, "The world is in the room."
In his speech, the President once again explained the philosophy of the IMS, a tool available to superiors and bishops, who must be concerned about the health of their members. The association makes every effort to make solidarity play to the best of its ability; measures were thus adopted to better balance the contributions requested.