Important decisions taken at the November 2022 Steering Committee

26/01/2023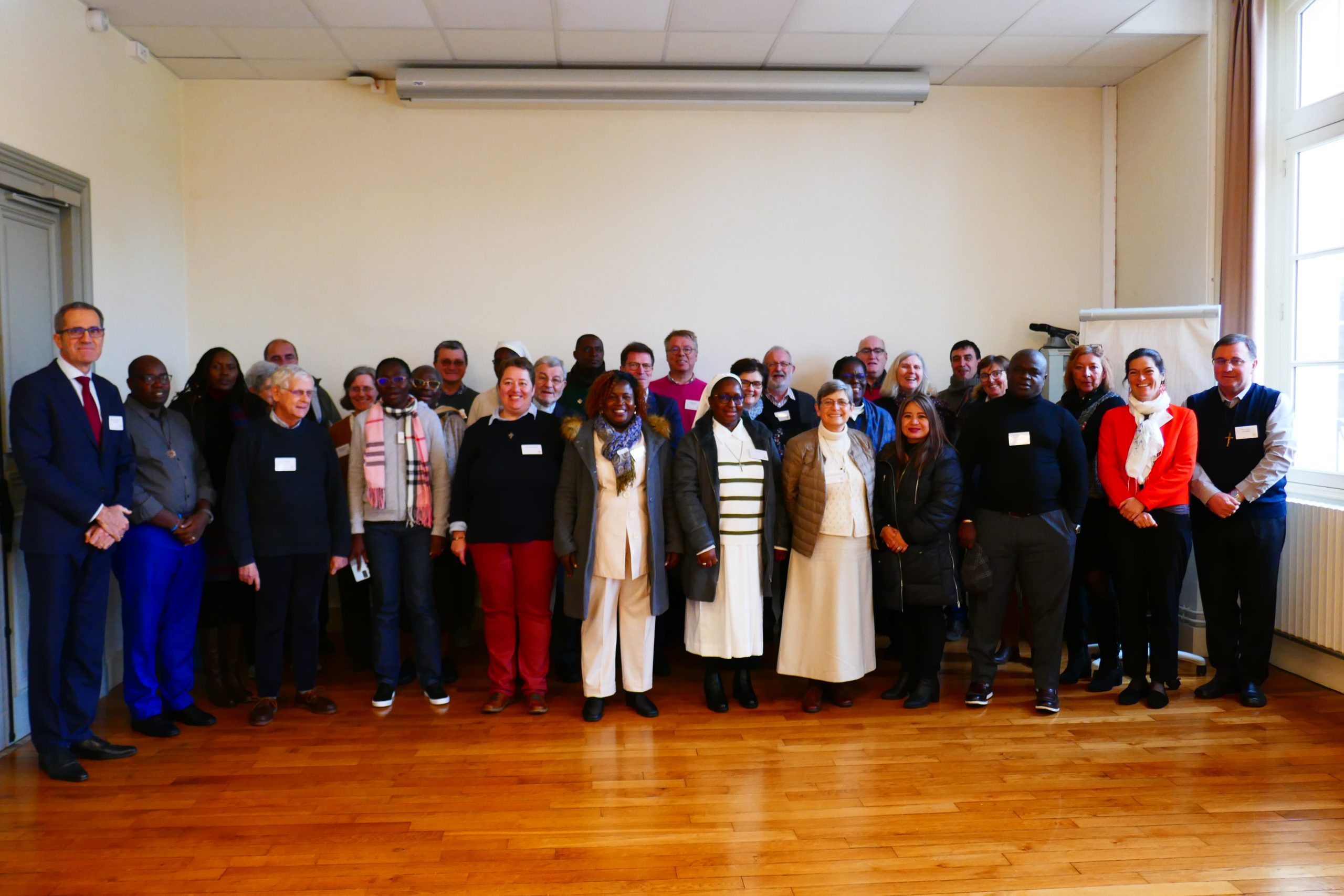 On 23 and 24 November, the IMS held its annual meetings: Steering Committee and Sections meeting. The President, administrators, technical advisors, Section heads and secretaries, head office directors and operational staff, actuaries, MSH managers were present to review the past year and set future directions. In her opening address, the President reiterated her priorities for the 'international fellowship', emphasising the importance of supporting the poorest communities and the crucial role of the Sections in their regions.
The year 2022 marked a turning point for the association, with the optimisation of existing services, the introduction of new schemes and the delegation of management to the partner MSH. The new type of meetings between the members of the Office and each of the Sections was an opportunity for open exchanges on the specific situation of each managing authority in Africa, America, Madagascar and Europe. Indeed, in each region a Section is committed to the IMS and abides by the terms of an agreement that governs its missions.
Sessions were also organised by IMS Head Office and then MSH officials, the objectives being in particular to clarify the concepts aimed at dealing with the files of the member Groups in the best possible way, and to collect the questions and suggestions of the Sections.
The administrators of the Executive Committee voted the following decisions :
Exceptional payment of aid for hospitalization, consultations, optical and dental care sent between January and September 2022 but blocked due to the absence of supporting documents. This represents 5,000 grants that will be paid at the beginning of February 2023. This exceptional measure has been taken to take account of the difficulties experienced by groups following the introduction of the new services. Groups are asked to be particularly vigilant when they receive the details of reimbursements by e-mail. If supporting documents are missing, the grants will be blocked. Do not leave files on hold. If you have a particular situation, please contact your Section, which will be able to discuss with you which certificates could be accepted.
There will be no increase in the contribution rates for the year 2023. The apparent changes are only related to the evolution of the currency exchange rates.
No change of zone or change of scales.
The Steering Committee and Sections will meet in November 2023 and will be joined by delegates attending the triennial General Assembly.