First meeting 2021 of the EMI Sections

21/01/2021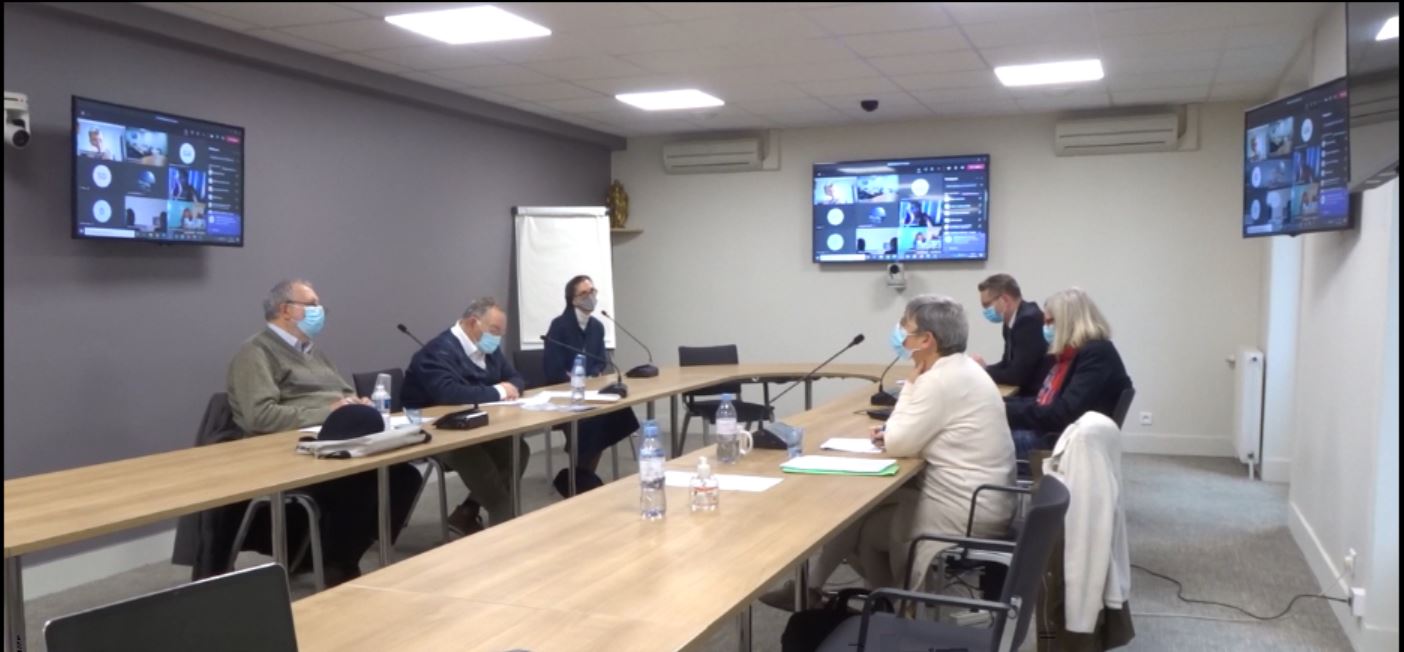 Within the framework of the communication between the Sections and the administrators of the IMS, a series of meetings are scheduled in 2021. The members of the Bureau: Sister Elisabeth Auliac (President), Father Pierre-Yves Pecqueux (Vice-President), Father Michel Girard (Secretary General), Sister Aubierge Amoussou (Treasurer), Father Francis Kihm and Sister Chantal Gérard thus exchanged with the Heads and Secretaries of Sections.
From Paris, Brussels, Abidjan, Yaoundé, Nairobi, Madagascar and Guatemala City, the representatives of the Sections were able to detail the consequences and the local consideration of the COVID pandemic. Since March 2020, the Association's number 1 priority has been to provide the best possible support to member religious communities.
Secondly, the new tools were presented to the Sections so that they could appropriate them. The new website meets their needs more easily; Groups can find absolutely all the information there, including forms, videos, testimonials and necessary contacts.
Finally, the President insisted on the place of the Sections in their geographical area. It is indeed necessary to accentuate the communication and the meetings, in order to sensitize the religious communities which do not know the IMS and to share even more the Solidarity within the International Missionary Benefit Society.