Faith and development! Dare to dream – Dare to change!

09/04/2021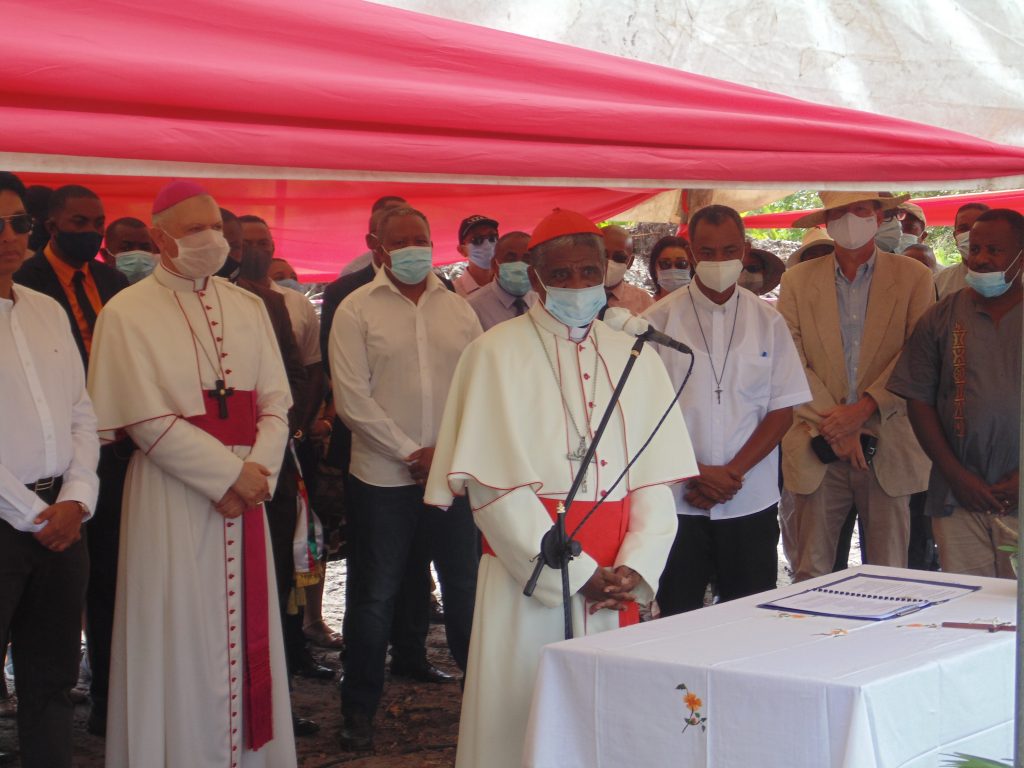 Great day of inauguration and presentation of the projects of the diocese of Toamasina!
On Saturday 23 January 2021, the diocese organised a great festive day of inauguration and blessing of numerous projects. It was a busy day where the commitment of everyone was important to its success.
Bishop Désiré TSARAHAZANA had invited the President of the Republic as well as the Apostolic Nuncio of Madagascar.
Mr Andry Rajoelina honoured with his presence the ceremony of laying the foundation stone of the future major seminary for the archdiocese, which Monsignor Paolo Rocco Gualtieri blessed! On the site of Bethany (renamed Betainomby district!) for the laying of the foundation stone of the girls' hostel and the hospital, the opening of the "Good Samaritan" dispensary and the inauguration of the house of the Sisters who will look after the various structures.
The diocese wants to reaffirm that its concern is more than ever the good of all, especially the poorest and most vulnerable.
These projects reflect this, and the diocese has emphasised the competence of its teams because "it is all united around our Lord that we seek to be the leaven that makes the dough rise, and that we seek, with confidence, to be the light of the world.
It is all together: religious, priests, deacons and so many lay people that we are committed to putting our energy and skills at the service of the diocese, its vision and its development actions.
It is with certainty that we believe that our Church helps to grow spiritually and humanly each person it meets, whatever their social position, belief or life situation.
It is with commitment and professionalism that we work in the five main areas of education, communication, health, defence of human rights and rural development. What great hope for the beginning of 2021! May all this dynamism irrigate our lives and our Faith for a development full of audacity and success! Let us remain attentive to the breath of the Holy Spirit who tells us again "Dare to dream – Dare to change"!