Members talk about the benefits of the IMS

25/03/2021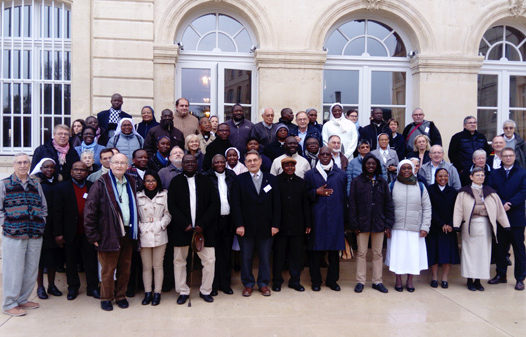 Sister Joséphine Rasoazanamadio, Madagascar Section
"We have about 20 communities with 105 Malagasy Sisters and 10 Missionaries abroad. Most of our sisters live in remote areas […] The rhythm of daily life and the challenges of poverty of the people have repercussions on the health of the sisters which becomes precarious. This is why we turned to the IMS who responded favourably to us in 2008 and we are members until now.
We are in the IMS to be in solidarity with the Church and to support each other in difficult times. The IMS helps us to reduce our health costs. It enables us to help the poor and needy when we are healthy because it gives us proper care.
The IMS is for us "encouragement and relief in situations and conditions inexplicable and inseparable from the poverty of the people".
What we appreciate about the IMS is its FIDELITY in reimbursing expenses. Thanks to the EMI our health is taken care of. We, Daughters of Wisdom, are very grateful to you. May God bless you! "
Sister Angelina Longo, General Section
"The proximity and speed of email/phone responses of the IMS' administrators are advantages for me, as too is the principle of sending files electronically, which is faster and less expensive."
Sister Eugenie Dena, Manager of the West Africa section
"Every year we have new members and those who retire to experience their own insurance or who adhere to the country's health coverage. There are certainly financial difficulties for some groups, but the spirit of solidarity and sharing is well played out among members who encourage each other. […]
We have very regular contacts with local hospitals and clinics and even in some countries of the section. A background work to do and to follow.
We have reception centres accredited by the IMS for rest convalescence (Ivory Coast, Burkina Faso, Mali, Togo). Six (6) CERAO chambers are approved and made available to the IMS and allow affiliates to spend their rest convalescent from other countries. They are accompanied humanly, spiritually and financially by the help of the social fund. This has become a real pastoral for our section. A social funds commission that meets at least twice a year for this purpose.
We are encouraged and supported by the Bishops of CERAO and all its institutions that pass through and discover the IMS up close."